Just for you...
How It Works
Healthy Benefits Plus makes shopping with your OTC benefit a breeze!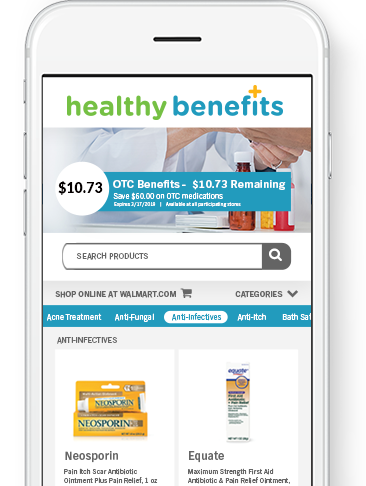 Order Online...
With Healthy Benefits Plus, you can browse a list of preferred products and order them online at www.Walmart.com.
Simply type your card number at checkout and choose your delivery method. You can ship to your home address or pickup in-store!
Shop in stores...
With Healthy Benefits Plus, members can shop in stores to buy their discounted OTC products with the simple scan of a card or mobile app barcode at checkout. The savings are instant!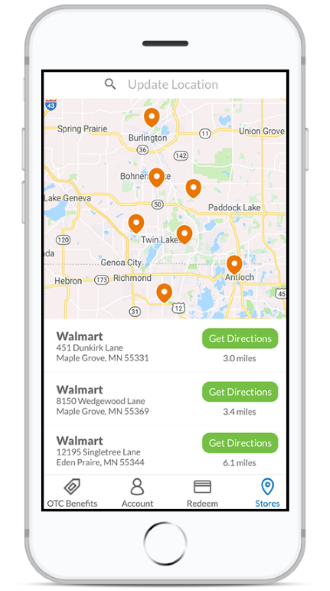 Find a store near you by clicking below and logging in:
OR
by downloading the Healthy Benefits Plus mobile app on the App Store or Google Play